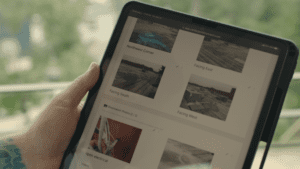 Top 3: Preventive Maintenance Products for the Roofing Industry
Preventive Maintenance Products are used for regular inspection and maintenance of one roof or a portfolio of roofs for a client.  
1.Preventive Maintenance & Inspection Program – Designed as a preventive maintenance program.  The frequency of site visits is negotiated.  This program is an inspection only with light maintenance repairs (housekeeping – cleaning drains).  The service is performed by a qualified trained inspector (tech, service manager, salesperson – you decide who based upon your organization).  The report is a full report with deficiencies and pricing.  This service requires follow-up to obtain approval to perform the work outlined in the report.
2. Preventive Maintenance & Inspection Program (with T&M Repairs) – Designed as part of a preventive maintenance program.  The frequency of site visits is negotiated.  This program is an inspection with maintenance repairs included.  The service is sold as an inspection program plus (x) hours dedicated to repairs.  The repairs are always prioritized on the roof by the inspector as emergency, then remedial.  Emergencies are done first.  The report is a full report that shows the repairs completed as well as any repairs outstanding.  The report requires follow-up to obtain approval for the additional quoted repairs that were greater than the Not to Exceed amount approved with the contract.
3. Construction with Preventive Maintenance (Preventive Maintenance & Inspection Program) –When operations complete large construction projects that manufacturer warranties are provided, create a Preventive Maintenance Contract.  In the contract create a deduct equal to the first two years.  It is important to do this step – this step allows your client to see the value of your product and understand how much it is worth.  When the two years is about to expire, submit a PM contract for the "normal fee".  As part of our manufacturer agreement, you are obligated to ensure that there are not any workmanship issues on the roof within the first two years of service life.  Annually inspect the roof and provide to the Client a report of the roof conditions and request repair estimates for any damages or deficiencies that are outside the warranted scope.  This program allows a continuance of your relationship and provides a value add to your Client to continue a Preventive Maintenance Program for the roof's life cycle.  
Performance:  Annual or additional inspections are negotiated.  An annual visit is required.  Additional visits may not be needed unless the site conditions warrant the additional visit or the Client mandates it.  
Features:  
Site visit 

Small repairs (cleaning of drains) or repairs up to an NTE amount.

Full Report – report can be created through Centerpoint Connect or another roofing software company

Client access to Data through Centerpoint Connect customer portal or another roofing software's portal

Dynamic Client Budgets through Centerpoint Connect or another roofing software.
Reliability:  Inspections are pre-determined and scheduled.  After inspection visit, Client requires data quickly.
Conformance:  Product is the site visit, timely Client reports and data.  Product will meet specifications if done through Centerpoint Connect (standardized data gathering) and done according to timeline.
Durability:  The life of the product is an annual inspection and any other data captured through regular maintenance or reroofs throughout the year.  Data is captured and updated in Centerpoint Connect by roof section for that property.
Serviceability:  For capacity reasons, inspections for PM are scheduled during slow periods.  From Centerpoint Connect software you are aware that reports are required, so they are scheduled in advance and properties close in proximity are scheduled for the same day/next day to speed up the process and to decrease your operating costs.
Esthetics:  The product is subjective in the fact that the documents are standardized in the method that the data is gathered.  Centerpoint Connect can change the format of the report (road mapped for 4th QTR).  You can include notes for the inspector for specific Client requirements (for example:  HVAC photos of roof top equipment with serial numbers are required).  
Perceived Quality:  Below is a Sample Pricing Guide for a Preventive Maintenance Program to be used internally to price preventive maintenance:
Inspector rate.  The standard rate per hour for an inspector multiplied by the rate per square foot of the difficulty of the inspection.  Have different rates per square feet for simple roofs to more difficult roof types.  (Warehouse to hospital).  Select 3 or 4 levels for types of roofs.

Maintenance service.  Square feet by amount per square foot for light maintenance – cleaning of drains and scuppers as an example.

Repairs.  If repairs are part of the agreement, number of hours to be pre-approved at the time of inspection.  You may want to include some stock materials such as materials up to a certain dollar amount or specify that materials will be added on as a separate line item on the invoice.

Minimum Inspection Charge – Create a minimum that makes sense for your company.

Travel.  Include travel/truck charges, hotel stays, other.

Office.  Include amount of time for the office to work on the report.

Mark-up.  Determine your markup.  
This type of price guide may be placed into a spreadsheet.  
Selling: Preventive Maintenance Client Benefits and Objections
Preventive Maintenance 
Selling Points:  Benefits
     Objections or Challenges

Fewer roof leaks – We fix potential leaks before they are a problem.

Longer roof service life

Budgeted and anticipated roof replacement vs. emergency roof replacement

Lower life cycle costs

Reduction in costly emergency or crisis repairs

We rely on predictive maintenance.  Predictive maintenance requires higher levels of planning and maintaining roofs.  

Reports through Centerpoint Connect are easily understood and provide the conditions, expected useful life and a grading system by roof section. 

Recommendations are provided with an Executive Summary of roof conditions through Centerpoint Connects client portal.

All the information about your roofs in your portfolio are available through the internet 24/7/365

Trust in you as a contractor to release a portfolio of facilities to just one vendor. This objection isn't necessarily about you.  It is more about "putting all of their eggs in one basket".  What to do?  Ask for one roof or a handful of roofs.  Provide proof of concept by displaying your value through the Centerpoint Connect reporting.

Capacity – Scheduling of when the reports are done is CRITICAL as part of the negotiations.  What to do?  Make it happen.  In sales don't overcommit.  Involve operations in the timing.

Consistency of Reports throughout their portfolio.  The ability to train the techs and gather all the details on every roof so every report has the same type/amount of data.  The data is graded the same.  One tech doesn't mark a condition of a roof as an A and another tech would mark the condition as a C. What to do?  Provide training.  Show your prospect your tech training plan/overview.  Have a manager review the grades for consistency.