Benefits of Preventive Maintenance for a Roofing Contractor and Their Customers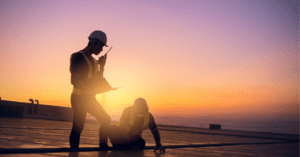 The vision of a successful Roofing Service Department is to have the ability to consistently meet and manage Client expectations on emergency leak requests, small scope repairs, and Preventive Maintenance programs.  Roofing software assists in keeping you organized and efficient.
Preventive Maintenance programs provide solutions to customers as partners, with aligned goals of maximizing the customer's assets.  Work proactively with our clients to find value and the best possible solution for their site conditions.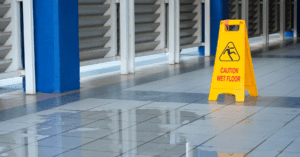 The Benefits to a Customer are many; besides the peace of mind from being proactive there are substantial savings from:
Proactively repairing and maintaining roofs are 1/3 the cost of reactive repairs.

Avoiding a tear off at the time of the first re-roof.  A worn-out roof with dry insulation can be re-covered successfully. Any roof with wet insulation needs to be removed.

Eliminating premature roof failures.  Industry statistics point out failure rates in the initial three years of a roof, as well as roofing and construction litigation, are almost non-existent. 

Protecting the insulation R value resulting in energy savings.

Continuously maintaining roofs leads to not needing restoration services. Repairs are within the maintenance expense budgets.  Protect the building from hidden damage from leaks.

Protecting from mold problems by preventing leaks.

Protecting the interior finishes. 

Protecting the owner, corporate or property manager's image. 

Providing Tenant satisfaction which means renewed leases and long-term relationships between property owners or managers and customers.

Providing Safety to customers and employees, particularly in retail environments.

Providing Employee comfort and pride, positive atmosphere.

Protecting the manufacturer roof warranty by using licensed repair techs, manufacturer specs for repairs and approved materials.

Providing beneficial use of the manufacturer warranty if required e.g., product failures. 

Protecting from severe weather (proactive) such as wind uplift protection.

Providing clear drainage 

Providing early detection of damage due to traffic, weather, or debris.

Providing design assistance for new penetrations or additions. 

Providing inspection and repair of non-roof components such as roof top equipment, curtain wall or masonry

Providing attention to those construction details that require maintenance such as pitch pockets or caulking.

Tracking of warranty requirements, requirements for renewals and extensions and notice of warranty expiration.

Providing Asset Management summary data for Capital and Expense budget decision-making.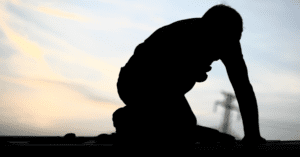 Roofing Contractor Benefits:
It allows the contractor to be proactive and therefore provide a high level of service to customers.

It creates positive relationships with customers as we are correctly viewed as having the same interests as the customer, namely making their roof perform. 

These programs give the contractor repeat business and a partnership with the customer as the provider of roofing solutions. 

There are numerous positives that flow from this trust relationship such as re-roof opportunities, referrals, and expanded business opportunities with additional client properties or regions.

Involvement with clients as they set priorities and budgets for roofing dollars.

Ability to schedule work allowing the efficient use of resources all year long. This is critical in the utilization of service and construction resources all year long.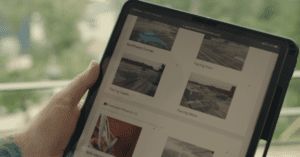 Roofing software with a field interface allows processing and collection of data seamlessly for roof service scheduling, roof service management and roof service dispatch.
The Roofing Contractor develops strategies with the customer to maximize the use of every roofing dollar in their budgets.  Create strategic relationships to make those strategic Clients "customers for life".
Let's talk more about YOUR business, schedule a free demo today.  <——