Building Your Brand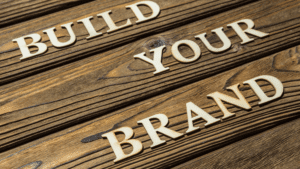 Everyone wants a great brand.  How do you build a better brand?  A brand consists of recognition of reputation in a market.  How do you build your reputation?
Quality of product

Availability of product

Ease of doing business 

Friendliness and helpfulness of everyone who interacts with the Customer.

Continuous improvement
The best way to build a brand is to build a reputation that attracts customers.  Take the actions necessary, invest in the people necessary, and invest in the tools necessary to get the brand to build itself through the words and testimony of others.  A roofing software assists in building your brand by keeping you organized, providing reminders of follow up actions, and recording information about your client.
The "Be(s) of Branding:
Be Likeable.
Be Believable.
Be Available.
Be Attractive.
Be Friendly.
Be Service-Oriented.
Be First Class.
Be Consistent.
Be Reputable.
Be Desirable.
Be Trustworthy.
Be Top Quality.
Be Easy to Do Business With.
Be 'Buzz-able'. (Are Your Client's spreading the word?)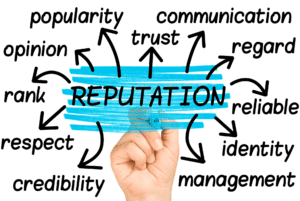 Your brand is defined simply as who you are, what you believe, what actions you take, and the value that you offer in the marketplace.  Of course, logos are visual.  "It's the inside that counts" and who you are makes your logo meaningful and memorable.
Your Brand is your one-of-a-kind promise to your clients, which distinguishes you from your competition.  It is the core of your company.  
You build your Brand by living up to your promise.  Every time your clients encounter your name, your message or your business, it impacts your Brand.  Your client's perception of your Brand is your reality.
To strengthen your Brand, consistently reinforce your promises.
When clients are aware of your Brand, they are aware of your positive characteristics.  They "know" you, value your unique characteristics and can count on you (Brand Distinction).  Your clients have faith in your ability and have trust in your reputation in the marketplace (Brand Credibility).
Let's talk more about YOUR business, schedule a free demo today.  <——