Growing A Roofing Business With Our Roofing Software In 2022
Communicate
Very well on existing service calls with our roofing systems.
If you are able to react quickly when your customers have issues and you are able to communicate to all parties throughout the process, you're on the road to gaining repeat business.
Not everyone wants to do a bunch of small jobs like leak calls, but by responding reliably to these types of calls can land you a long term customer and larger jobs that are more worth your time.
Centerpoint takes a lot of the communication and touch points off your plate with the system generated emails, making our tool perfect for project management.
As long as your customer is added and the notifications are enabled, your client knows your schedule, when the crew is on the way, when they are on site, and when the issue has been resolved. The service manager simply uses the tools within Centerpoint to pass out work orders and the system handles the communication which is perfect for your roofing service scheduling.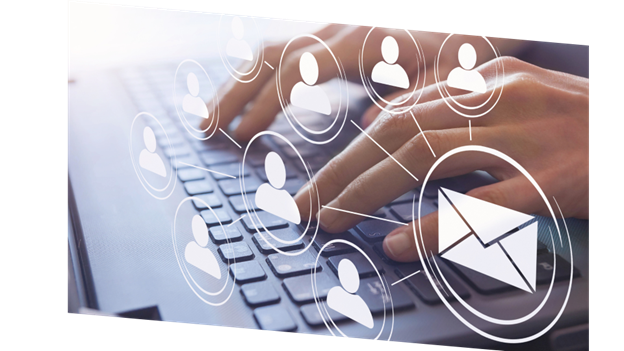 Maximize your T&M jobs
On existing service calls there is a high likelihood of finding additional opportunities on that roof. Let's say you are called out to fix a leak on a pipe boot and your crew sees 5 other similar pipe boots, it's in the best interest of the customer to take care of all of the issues on the same site visit.
Your client saves money and you just converted a T&M ticket into a contract repair ticket and drastically increased your margin. There is a lot to be gained from examining the roof outside of the specific area you were out there for.
The challenge is often capturing those items and bringing it to your customer. Centerpoint offers a tool called "Site Bid" which is built for being able to generate repair proposals at the click of a button.
Converting T&M jobs into Contract jobs may not always be feasible, so the next best thing is to complete the work done on the first trip, and then quote the rest. This can be applied to a lot of scenarios such as NTE increase or Quoting scope work. Scope/Contract work orders are great because you can use them to fill the schedule because they can be scheduled at your convenience.

Build a Report
The biggest expense for a service job is the trip there and setting up the job, may as well build an inspection report if we have the time. Centerpoint helps your technician build a report through a simple workflow in about 30 minutes per roof section. All reports include general observations, video walkthrough, emergency repairs, proactive repairs, and grading/recommendations.
As your technician completes their last step the office can get notified so you can perform any edits and pricing. When customers receive a report they are getting more value by using the services you provide. You are also able to win over and retain more customers by doing these reports.
For best results we always recommend that the reports be reviewed with a decision maker. Centerpoint gives you a few options to present these reports such as a pdf, live view within the portal, or even send a link to the report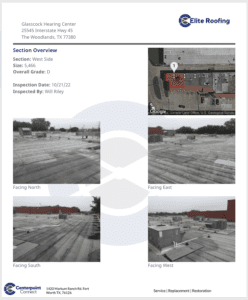 Document
List down your findings and make it clear to the client what was done, where it was done, and what it costs. Utilize industry standard terminology to give yourself a professional look and try to avoid shorthand descriptions or explanations that are difficult to understand.
When a service technician writes down what they did, you typically have to regurgitate it into something a client would understand or generate some kind of report. Centerpoint comes with pre-build industry standard terminology with descriptions that build your reports automatically as the data is captured in the system.
The best part is all of the work is captured through the Centerpoint workflow and builds these reports in real time.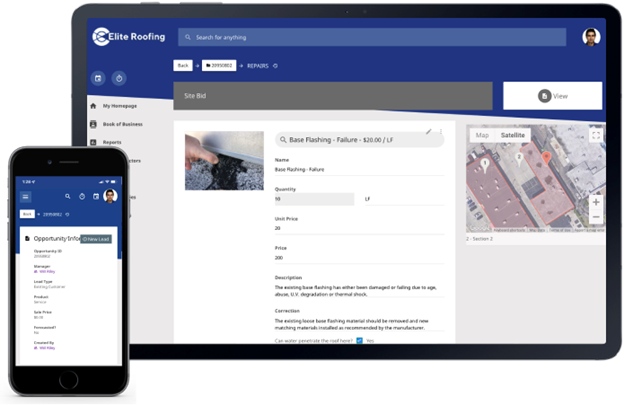 Invoice quickly
When you are able to bill the same day or even the next day your pay cycles are drastically improved. Of course, it's hard to capture all the job cost details such as time, materials, or purchases and then get it over to accounting for an invoice.
It is highly recommended that roofing service invoices include photos (before and after), descriptions, and plot points on a map. Centerpoint incorporates these best practices naturally through our workflow which guides your technicians through each step of the job.
Technicians complete jobs within the system using their mobile device and it will automatically feed into the invoice so you can cost the job and invoice the job.
Use Centerpoint for your Roofing Company today, schedule a call for a free demo.