The roofing industry deals with many moving parts, from creating estimates to schedule work orders, documenting jobs, tracking job progress, communicating with workers and clients to create an efficient schedule, and the list just goes on.
In today's modern day world, utilizing roofing software companies and roofing applications is key to maintaining an efficient business process. However, not all roofing software applications are created equal. You will mostly find an abundance of different software programs that excel in one specific area of roofing while not focusing on the others. The key is to find a single solution that can accommodate all of these business practices in one piece of software.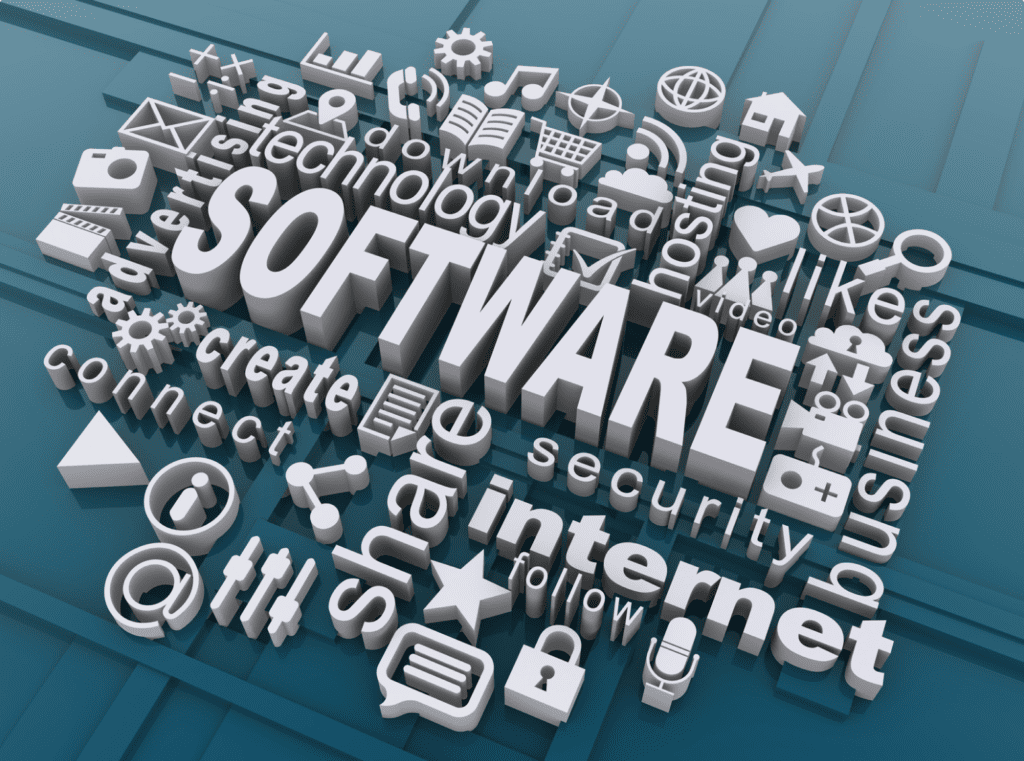 Here are some of the main software features we think you should be looking to adopt within your roofing business. 
 

Field Photo Capturing-

Having the ability to capture data while out on the roof is a must have feature in today's world. The days of taking a digital camera in the field, snapping your photos and then coming back into the office to upload the photos is far too tedious of a task given the technology available today. Programs on the market such as Company Cam are great tools when you are simply looking for a tool to organize and compile your field photos.
 

Report Creator-

Manually creating proposals and inspection reports should no longer take hours and hours to produce. Technology has made leaps and bounds over the last few years, rendering the need to spend HOURS manually building reports a thing of the past. Tools such as SumoQuote can help any roofing organization build professional reports that are customer ready in a fraction of the time compared to the own fashioned way.
 

Aerial Measurements-

The use of satellite imagery is not the newest tech on the block, but still remains one of the most crucial pieces of software available today. Having the ability to get a look at the roof prior to heading to the site as well as electronically capturing measurements can be a game changer for any roofing organization. Industry giants such as EagleView remain one of the most popular solutions available on the market today.
 

Service Dispatch/Service Management-

Offering a Service/Maintenance/Repair department is quickly emerging as one of the leading business models throughout the roofing industry. If there ever was a portion of a roofing company that required the use of a software platform, service would be it. Service models are heavily transactional and have many moving parts. Scheduling, documenting your work, time and material tracking and producing an invoice can be a nightmare trying to navigate manually. While it is possible, there is always a better way.
 

CRM-

Contact Relationship Manager. CRMs has quickly emerged as a must have in any roofing business. From saving customer lists, managing sales opportunities, tracking leads, the list goes on and on for the benefits of CRMs in the roofing industry. Programs like HubSpot, Zoho and SalesForce have emerged as leading CRM platforms throughout the world today. However, when it comes to roofing, generic CRM platforms such as these can require a lot of time and effort to customize so they meet the needs of a roofing company. Luckily, roofing specific CRM platforms do exist and make life tremendously easier on a day to day basis.
 

Accounting-

The roofing industry and roofing software companies, is fast moving and rapidly growing, as should you business. Arguably the single most important software that any organization should possess, would be their accounting software. The goal of utilizing an accounting software is to significantly reduce the amount of errors made in our financial transactions. While there are many different accounting programs available on the market today, almost all of them offer similar, if not the same, benefits. The list of these benefits ranges drastically, but some of the major benefits include saving time on manual billing calculations, getting reports in order to make better business decisions, generating financial reports in order to keep a pulse on the financial health of your business, simplify payroll and sales tax payments and making things much smoother come tax season. Arguably the single most popular accounting software in the roofing industry today is QuickBooks, with both their online and desktop versions. However, other programs have gained market share, such as SAGE products, Foundations and a program named Acumastica is also gaining popularity amongst roofing professionals. One of the major factors when choosing an accounting software for your roofing business is its ability to allow imports or incoming data from external sources. This will allow you to process transactions from 3rd party programs while still being able to have the crucial financial data feed back into your accounting system in order to balance and manage transactional data.
Now that we have reviewed which features are a must have for any roofing software companies, how do we begin to implement these features? Purchasing, implementing, learning and managing 5+ roofing software programs can become almost as tedious as just doing things the old fashioned way! Luckily, roofing software provider Centerpoint Connect set out with a mission to alleviate those pains for roofing contractors of all shapes and sizes. Created by William Riley, Centerpoint Connect is an all in one roofing software platform that encompasses most of the features listed in this article while only having to maintain ONE single platform. Highlighted in its name, Centerpoint aims to become your Center Point of software for any roofing organization. Capturing photos/data in the field, being able to create reports in real time, capture aerial imagery and measurements, manage both service and production jobs, tracking sales and marketing efforts, maintaining a detailed client list plus so much more, all packaged around a roofing specific CRM. This powerhouse of a software program is utilized by contractors of all sizes throughout the industry who have realized massive benefits to their business. If you're a roofing contractor interested in streamlining the software solutions within your business, schedule a free online consultation with a Centerpoint Connect specialist to learn more about how Centerpoint Connect can exceed your software expectations while simultaneously improving/streamline your business processes.